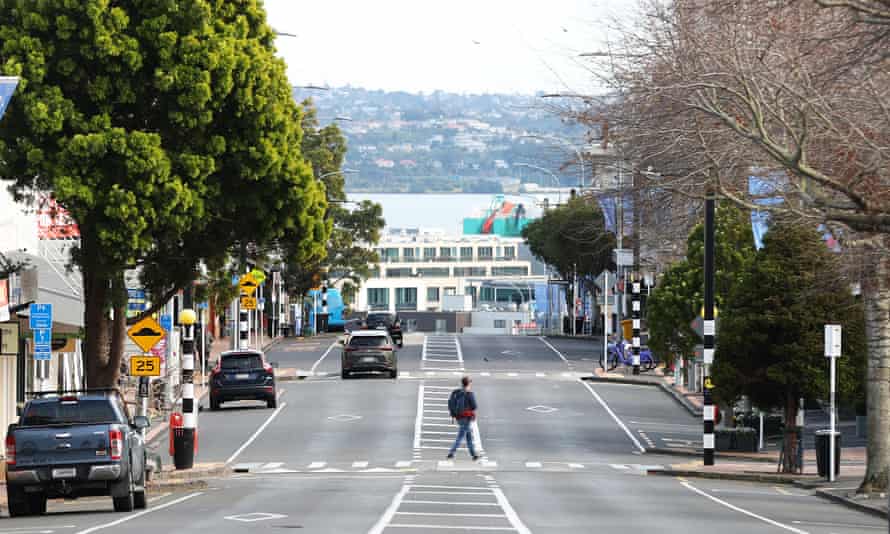 Today is Saturday August 28, 2021. Kia ora.
There is no new news this morning, except we learnt that there had been an anti-lockdown protest arranged in Auckland. One person turned up! One! There were far more police than protesters.  I think folk are relieved – not to be in Auckland; and that our government is taking such good care of us all, despite Tucker Carlson's scorn.
At 12:30 pm the NZ Herald warns that there is likely to be an announcement that today's total of new cases is 80 (a new high). Instead, it's 82, all based in Auckland, bringing the total of community Covid 19 cases in this current outbreak to 429. Of these, 25 are in hospital, and two are Intensive Care. There are now 485 locations of interest, and 31,757 close contacts identified; of these, 81% have had a Covid test, so far. Meanwhile, New Zealanders are being vaccinated at a fast rate. In New Zealand, it's relatively easy to get a test, or a jab. There are many vaccination sites taking walk-ins, if you haven't made an appointment. Yet again, I'm relieved that we don't live in Auckland, and marvelling that there are no new cases in Wellington, or the Coromandel, or, indeed, anywhere else.
It is very quiet here, which is nice. There are very few planes flying overhead, and once again, you can hear the birds singing. I read in this morning's paper "Give Dad the gift of travel". Yeah, right! Where in the world could you go? Where would you rather be, right now? The general consensus seems to be that the coronavirus will always be with us, and that most if not all of us will need booster shots; perhaps a shot every year, like the flu jab.
In the afternoon, I made cheese scones, using my tried and trusted recipe. Something went wrong: I had to add a lot of liquid, and consequently had to add coconut milk. The mixture was very sticky – the flour seems to be much stickier than it used to, and the scones turned out rather disappointingly. That's frustrating. I remembered being expected to make cheese scones on my first visit to JD's family at Karitane, before we were married.  It was pretty crazy – like some kind of virginity test? At my flat in Mount Victoria, I had a large gas oven. Down south, it was a very different situation. I should have just said no, as a lady is entitled to do.
It's now Sunday. August 29th. I didn't post yesterday. This morning I hear an aero plane, and, it's being Sunday, lawnmowers. It must still be quite wet underfoot, but it's not raining, or sunny. I did attend a church service via Zoom.
This morning I woke with a sense of foreboding, and I try to figure out why. Remember the bad dreams that were common when we first went into lockdown last year? That was a very scary time. This is too, but it's different now. We have vaccines, but, hey, they don't provide the level of protection we had hoped for. You should still get one, of course. The media, after being upbeat yesterday about the prospect of much of New Zealand moving to level 3, is now gloomy again, with its "What if?" scenarios: what if an MIQ worker gets infected with Covid 19/Delta? What if there isn't enough vaccine to go around? What if there aren't enough ICU beds? The blame game is well and truly being played, instead of being thankful that our government has acted so quickly and decisively. Last year there were dire predictions about widespread unemployment. That didn't happen, in fact, before our latest lockdown, most businesses, especially in the hospitality industry, were looking for staff. "Now hiring!" notices were on many workplaces. New Zealand's restrictive immigration system (which has kept us safe, by the way), has been criticised for keeping out fruit-pickers and farm workers, to say nothing of volunteers to places like Hohepa. It did admit film makers like David Cameron, and his crew, but that was to stimulate local industry, and so is, I think, forgiveable.
In fact I read somewhere that Maori and Pacifica suffered less from unemployment during the Covid 19 crisis last year. That's good, I thought, until I remembered that many of them probably are essential workers, cleaning and supplying supermarkets, cleaning hospitals and rest homes, and cleaning and working in MIQ facilities.
This morning Stuff news reports that 73 of the current 429 Covid 19 infections are "essential workers". The Ministry of Health is yet to determine how many of these were infectious before the current lockdown began at midnight on Tuesday August 17.
Yesterday I listened to a Michael Moore podcast about President Biden and the exit and evacuation from Afghanistan, specifically from the airport in Kabul. Mike's podcasts can be pretty annoying, but he's really cross about the near-universal dumping on Biden for the part he's played.  Mike spoke praising Biden, and almost speaking well of the Taliban, who arrived before they were expected, and so threw everyone; and the miracle of evacuating so many people from Afghanistan (including commandeering aircraft from Delta and United Airlines).  He claimed the Taliban were vetting people at their checkpoints, and weren't violent towards anyone. I think several journalists would dispute those statements. But the thing that was most discordant to me was that the Taliban have a very malignant, vicious and pugilistic attitude towards women, and Mike claims to be pro-women. Does he then agree with sharia law, which allows violent physical punishments?  I agree that the US shouldn't have invaded Afghanistan, but that was twenty years ago. Perhaps their exit should have been a little tidier?  I doubt that Mike would support Biden's drone strike back at Isis K (not Isis J), which killed a "planner" in Eastern Afghanistan. His vowing of revenge, while understandable, is not really scriptural, in my view. "Vengeance is mine, says the Lord; I will repay" in Romans 12:19. "Thou shalt not kill" is the fifth of the Ten Commandments. I know that Catholics justify the taking of life in certain situations, but I, for one, would not wish any of my dear ones to be in such a situation, where they might deliberately take someone's life. That's one of my prayers.
It was nice to hear someone praising Biden, who is, for the most part, a kind and honourable person.  It's also little surprise that Afghan forces weren't prepared to fight for their county, when Trump, as US President, had negotiated with the Taliban!  How were Afghan troops supposed to react? Especially when Hamid Karzai is said to have left the country, taking a great deal of cash with him (which he's said to have stolen from the treasury). Agencies are divided on whether to offer humanitarian aid, or to rebut and rebuke the Taliban. What an immensely sad situation. Now that is heart-rending. But to say, "it's not my problem", and turn away, is that a Christian approach?
The NZ Herald announces that an MIQ worker has tested positive. Prime Minister Ardern is to give an update at 1 pm. Kia kaha, Prime Minister Ardern! Keep up the good work.
In Australia, Victoria has recorded 92 new covid cases; NSW had 1035 yesterday; today NSW has 1,219 new cases and 6 deaths. In the US, there are distressing reports of the widespread use, especially in the South, of Ivermectin, a drug used to de-worm horses and cows. What kind of collective madness is this, where people refuse to get vaccinated, and yet take a drug indicated for animals? The vaccines have undergone multiple tests, and monitoring of side-effects; they are by and large very safe and effective, as vaccines go. You do need quite a large uptake of them to attain a communal level of immunity. One hopes we will do that in New Zealand. At almost 1 pm, the NZ Herald reports that over 80 new cases are expected again today (they must have an inside source!)
At 1 pm the new conference takes place, as expected, with Prime Minister Ardern and Dr Ashley Bloomfield. There are 83 new cases today, bringing the total to 511. Of these, all are in Auckland but one case – that's in Wellington, and is a close contact of a family member already diagnosed with Covid 19, who has been self-isolating. There are now 34 patients in hospital, including one in Wellington Hospital, and two in Intensive Care, but all are stable. 60% of these cases are under 30. There really isn't much else to report, except that most new cases are linked to existing cases, and the locations of interest are coming off the list after 17 days, as the date moves forward. The UK's Guardian reports 82 new cases as NZ's outbreak worsens, but I thought the news was about the same as yesterday. Folk are just so impatient! Have we turned the corner yet? At some time, not too far away, we expect that case numbers will dwindle, as they have done previously. That's the best we can hope for, and that this infection won't turn up anywhere else.
Last night we watched another movie starring Chadwick Boseman on Maori Television. The film, based on true events, was called Marshall, about an incident in Justice Thurgood Marshall's career. Of course it demonstrated some of the prejudice against black people, but it was a very interesting movie, and well acted. It's diverting, and educational, to see a good movie.
In Australia, the Covid/Delta outbreak is not under control. In the UK and the US, it's causing great concern. Children are back at school, after a largely wasted year, and now they're getting infected at much greater rates than last year; some of their teachers refuse to be vaccinated. The issue of mandatory vaccinations is a thorny one for many. Here in New Zealand, we're quietly confident that we will beat this outbreak too. Most people are obeying the rules, and wanting to get back to whatever they used to enjoy doing. Ngā mihi nui.