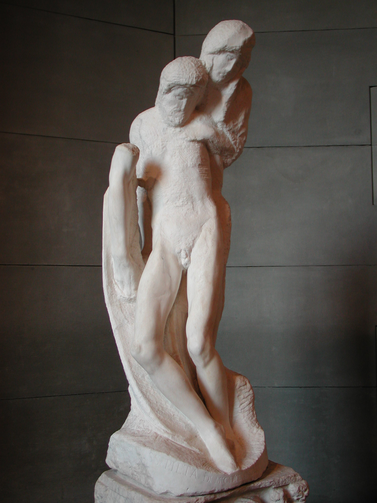 Today is Easter Sunday, April 1, 2020. Happy Easter!
I didn't post yesterday.
Yesterday was another quiet day, but some nice things happened.
We had a lovely Easter card from one of our grandsons, and one of our sons offered to do some shopping for us. We also spoke to friends of ours and swapped ideas for great musical recordings. In the afternoon we went for a walk but we did not go shopping.
In the evening we watched Go Further South on Prime TV: a wonderful documentary with no advertisements and no voice-overs, no commentary, but there are occasional screen displays of information such as maps or comments. The voyage went from Bluff past Stewart Island and past the Auckland Islands to the Antarctic, where the ship stopped at a penguin colony. Those penguins are so cute! And there are so many of them! It still looked very cold. We watched the hardy souls on the ship put on warmer clothing and woolly caps and gloves the further south they went.
This morning we had a win: the Sunday paper was delivered. In the past, I have resisted home delivery, on the grounds that it is good to walk up to the store to buy it. Now, it's safer not to do this. One can still go for a walk, however.
The newspaper notes "we are all beneficiaries now". And I'm sure many of us are very grateful that there is a government "safety net". Some people still break the rules of the lockdown, claiming not to know what they are. Humph! We are so grateful to supermarket staff, too, who are unfailingly polite, helpful and cheerful. I am glad they had a day off on Friday, and shorter hours today. I'm sure they were relieved that it was quiet out our way today. This store was usually closed on Easter Sunday.
Today we walked to the store at the time for the 1 pm briefing. Strangely, given the pictures of long queues yesterday, today there is no queue, and the store is almost empty. I buy another pie, some peppers, and a cucumber.
The 1 pm briefing is again heartening. Yesterday Dr Bloomfield did not appear, but today he is there. He is so patient! I think the reporters' questions are more sensible today. What a thing it is to have accurate information, without spin. If he doesn't know something, he says so, and offers to look into it.
Yesterday, there were 29 new cases, and today there are only 18 bringing the total to 1330. Sadly, two more people have died, both older people: one a rest home resident, and another a guest at the Bluff wedding – a large cluster, including 86 cases of Covid 19 to date. Dr Bloomfield warned that there may be more deaths.
Tonight there is a repeat of the condensed version of Go South on television, which I hope to watch again. It is mesmerising viewing.
The news from overseas continues to be very sad and alarming. Many in the US are saying that we cannot go back to things the way they were. Indeed, many of us have wondered what the breaking point would be for such inequality and poverty and lack of regulation in the US.
Governor Cuomo in New York has amazing graphics to back up his updates: amazing because they have so much up to date information, and someone must be updating them each day. In the UK, there is talk of going "over the top" when medical people go on duty. This refers to World War 1, when soldiers had to climb out of the trenches to perform sentry duty, or to attack, usually with dreadful consequences. Hence the expression "shell shock", later termed PTSD. One wonders how long this intensity can continue.
In Ecuador, a hot country, services are overwhelmed by the numbers of dead bodies needing to be picked up from homes and from the street. One man spoke about the stench of death, while this crisis is not being well-managed. Where supposedly civilised societies are struggling with sick and dying patients, it's little wonder that others are in an even more desperate situation.
While the disaster perhaps has plateaued in New York, there is fear that this kind of intensity may move to other areas, where medical care may not be so good, and many county hospitals have closed. Those that remain do not have a good supply of PPE or ventilators or ICU beds.
There are still stories of medical staff being unable to obtain PPE, some dying in spite of using it; and the difficulties of working within it. There are stories of deaths at Trader Jo's, Walmart, and another supermarket store.
And then there is talk of "reopening" the country for business. One asks what kind of economy you have when there is so much illness and death, and so many of the people who keep the "wheels turning", i.e. keep looking after the sale of goods, collection of rubbish, collection and burial or cremation of patients and bodies, and preparation of food. One suggests that the committee to reopen the economy, should it make rash decisions, may be as inefficient as the Coronavirus Taskforce.
We have spoken here about going from level 4 (lockdown) to level 3, and what that will mean. Personally, although I need to get my hair cut, I won't be rushing to a hairdressing salon. I also won't be rushing to a library, or to get on a bus, or even to a café, although deep-fried takeaways may just be acceptable!
This morning I watched several services: in NZ, because of the time differences, we have to wait a while for American recordings to catch up. One can look around for something one would like to view. American churches seem to be very au fait with recorded viewings, but not so the UK. At least, I have had trouble finding UK recordings.
I also listened to a sermon given on Good Friday by Bishop Robert Barron, who is presently at the Archdiocese of Los Angeles. I found this very powerful. Fr Barron has given several talks, and he's obviously a scholar, well-read, and a great intellectual.
Fr Barron also spoke about the coronavirus, which has greatly upset the rhythms of everyday life. He spoke about the value of silence, and contemplation, and reading the Bible. He also spoke about the virus is terms of the wider scheme of things, and about the end of Job – "I know that Thou (God) canst be hindered in no thought of thine". Job indeed enjoyed God's blessings again, after being brought so low, but he never lost his faith in God. Fr Barron also spoke about the virus being another opportunity to show forth love.
I watched with interest a recording of a Vigil Mass at the Cathedral Guadalupe, Dallas, Texas. I was especially interested because it was a beautiful church; although there were several celebrants, they appeared to practice social distancing; it was a sung Mass; there were lengthy readings from the Creation in Genesis, the Exodus passage where Moses leads the Israelites out of Egypt; the prediction in Isaiah chapter 55, "Everyone that thirsteth, come to the waters", and the passage in Matthew's Gospel where the stone guarding Jesus's tomb was rolled away, and then He appeared to the some of his own. There was some beautiful singing in Spanish; despite the beauty of the Church, and the absence of a congregation, there was a warmth to this service. The organ had a good workout: they sang Christ the Lord is Ris'n Today, and ended with a hymn sung to the anthem in movement 4 of Beethoven's Ninth Symphony.
There is continuing controversy about religious attendance. The Catholic Church says its churches are closed to the public, and give a warning not to be foolish. Others have explained that the priests concelebrating services live in a community together, and do not interact with the outside world.
Below are the words to this famous hymn by Charles Wesley, 1739. There is a beautiful recording of this sung by the Choir of King's College Chapel, Cambridge (Jesus Christ is Risen Today).
Christ the Lord is ris'n today, Alleluia!
Sons of men and angels say, Alleluia!
Raise your joys and triumphs high, Alleluia!
Sing, ye heav'ns, and earth, reply, Alleluia!
Lives again our glorious King, Alleluia!
Where, O death, is now thy sting? Alleluia!
Once He died our souls to save, Alleluia!
Where thy victory, O grave? Alleluia!
Love's redeeming work is done, Alleluia!
Fought the fight, the battle won, Alleluia!
Death in vain forbids His rise, Alleluia!
Christ hath opened paradise, Alleluia!
Soar we now where Christ hath led, Alleluia!
Foll'wing our exalted Head, Alleluia!
Made like Him, like Him we rise, Alleluia!
Ours the cross, the grave, the skies, Alleluia!
Hail the Lord of earth and heaven, Alleluia!
Praise to Thee by both be given, Alleluia!
Thee we greet triumphant now, Alleluia!
Hail the Resurrection, thou, Alleluia!
King of glory, Soul of bliss, Alleluia!
Everlasting life is this, Alleluia!
Thee to know, Thy pow'r to prove, Alleluia!
Thus to sing, and thus to love, Alleluia!
I also show a depiction of Michelangelo's Rondanini Piéta, in Milan. I saw this in February 2010. It had long been an objective of mine, to see this one. This has to be my favourite, although I've also been privileged to see the one in the Duomo, in Florence, and the one in St Peter's in Rome. They are all very expressive of a mother's love for her son. The Milan one is especially poignant, being at first glance unfinished. There was no need to do anything else to this. Both Florence and Milan claim that Michelangelo was working on "their" Piéta at the time of his death. This piece does not show the resurrected Christ, but it is an astonishing piece of art.
It has been a very special Easter this time in 2020. It has been wonderful to see so much Christian love and reverence shine through the gloom.
Tomorrow – Easter Monday. There will be no NZ Listener. However Bauer Media have written to me saying they hope to find a buyer who will publish the Listener. So that's hopeful.
That's it for now.
Nga Mihi